Meet the Tidbury Team...
---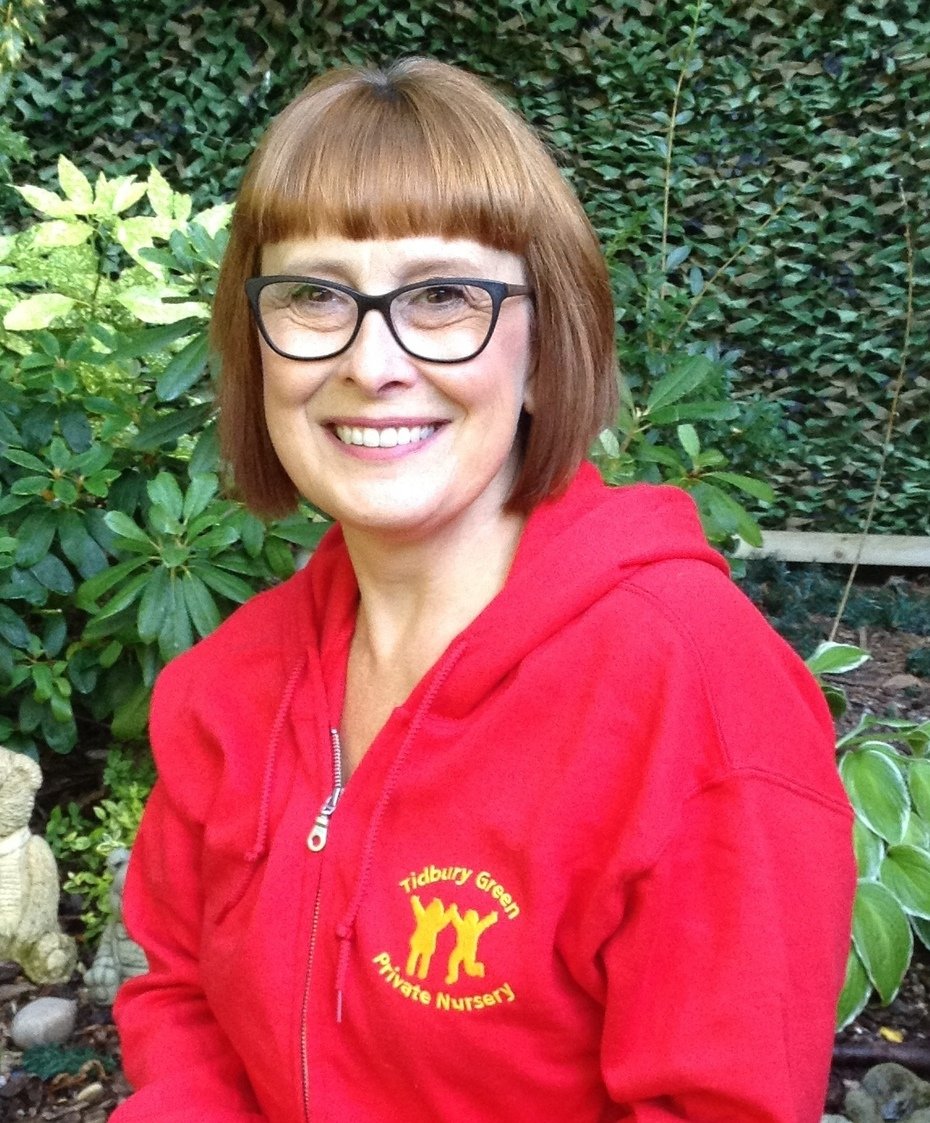 "Miss Anna" ; Adriana Farren.
N.N.E.B.
Owner of 35 years
Cub Phase Leader
SENCO & Community Officer
Louise and I opened Tidbury 35 years ago ... it was an exciting challenge. We quickly built links within the community; with St John's Church and the local schools. I love working with Louise and our committed team, it's what makes Tidbury really special. We support the children through their first milestones in life and I love to see them blossom and grow.
In my free time I love socialising with family and friends and cooking meals for them all!, it takes up a huge amount of time, but it's what I enjoy most. I also love going to the cinema, walking, or any outdoor activity – I love to be adventurous and will try any new challenge.
I have been married for 34 years to Adrian and we have two grown up daughters; Bianca-Rose 30 who works as a conference events co-ordinator and Mia 27 who is a barber. I love spending time with my grand daughter Lilly who loves Elvis and Grease. I have Italian heritage and as a family we love to go back to Italy each year to visit family and friends. Poppy our dalmation loves to be with children and older people. She is a pet therapy dog for the Children's Hospital and a local retirement home. She is so loved by everyone. I also have two ginger tom cats Ralfie and Bluey my ginger tom cats.
---

"Miss Louise"; Lo
uise Williams.
N.N.E.B.
Owner of 35 years
Behaviour Manager & Administration Officer
Tidbury is such an important part of my life, I feel very lucky to enjoy my job so much and to still be working with Adriana and our fabulous team supporting our ideas and ethos. I love being a part of the children's lives "making a difference" – it's a totally rewarding job!
I set up Tidbury in 1985 with Adriana, because we felt we wanted to create a nursery that was a fun and exciting place to be. We were both only 19 years old and recently qualified. Looking back we were very young to be taking on such a huge challenge, but it didn't feel like that at the time, we had such determination between us.
Me and my husband Paul live in Shirley with our cockerpoo Ruby. We love to play tennis, walk, ski, camp and party, but best of all we love to be with our family and friends.
Our two girls have now "flown the nest"; Sara 32 lives with her husband James in Yorkshire .Sophie 28 lives with her husband (also called James) in Dubai.
We miss them both dearly, and are always looking forward to our next planned weekend when we can all be together with our girls and "The James's!"
---
"

Miss Jo"; Johanna Attwood



NVQ LEVEL 3.
Manager
C.P.O, H.&S.O., M.O. Equ.Ops.O.
Nursery Admissions
I joined Tidbury in February 2007. I chose to work at Tidbury because I loved the small environment and the outdoor areas, and the overall ethos and reputation. I really enjoy seeing the children growing in confidence and feeling that they are all special. I love building relationships with the whole family and working with them to give their child the best start in life. Working at TGPN really is like being one big family, and I miss the parents just as much as the children when they leave to go to school.I love socialising with family and friends and walking my dogs Lottie and Luna .... and of course salsa dancing, sky diving, rollerblading, marathon running, swimming, spin classes .. (in your dreams Miss Jo!)
I have been married to Pete for 28 years, we have a beautiful daughter Sasha who is 24 years old. We have Lottie age 12; a very spoilt choc Labrador. We also have a new addtion - "Luna" - a crazy cockerpoo!
---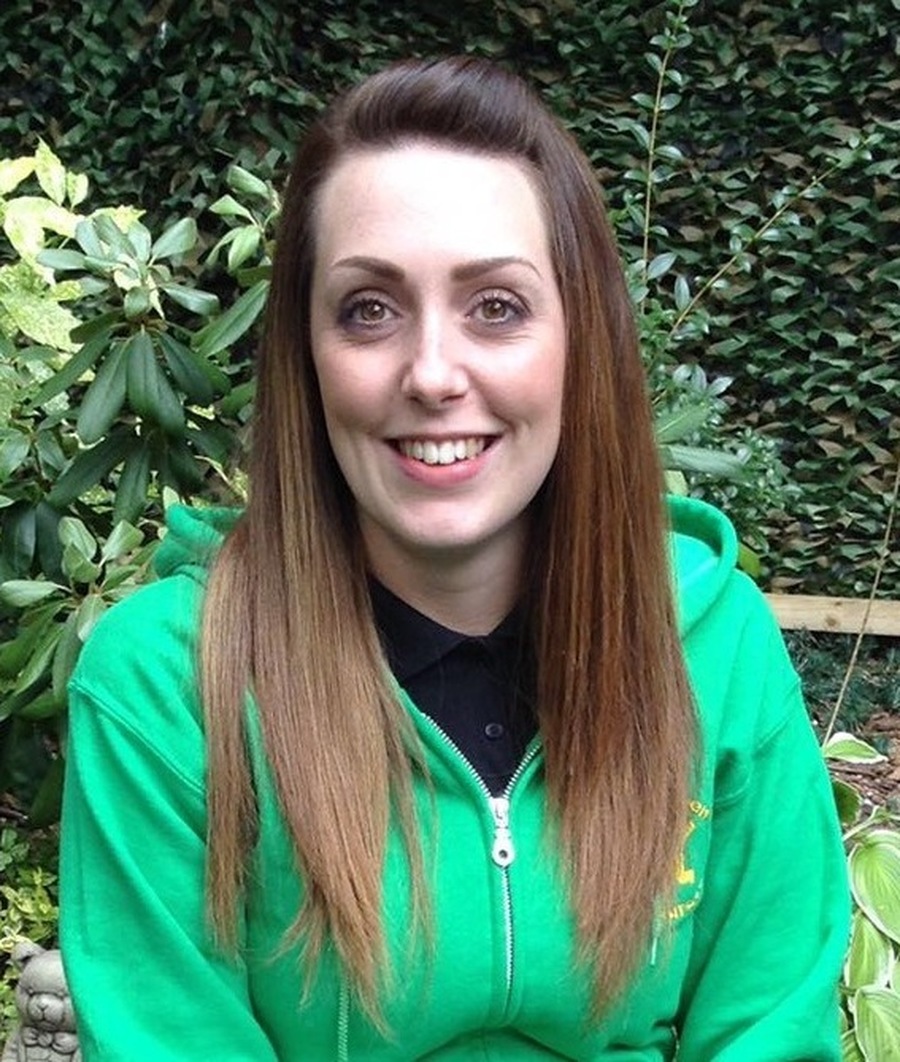 "Miss Charlotte"; Charlotte Pearson
B.A. Hons Early Childhood Studies
Swan Phase Leader & Deputy Manager
Lead Practitioner for EYFS
I have always loved Tidbury ever since I did my university placement here in 2009, so I was delighted when the opportunity of a permanent position came up.
I joined Tidbury in September 2014. Tidbury is like no other nursery in the importance it places on creating "one big family" atmosphere where the staff and children all feel at home. I feel this is why the children feel so happy and secure. Tidbury provides the children with the opportunity to take risks, such as climb trees and use hammers. I feel this exposure to risk in a controlled environment is important for their future development.
Outside of nursery I enjoy sewing, going to the cinema, eating out, live music and socialising with family and friends. I also enjoy travelling and have recently been to Tokyo, Singapore and The Maldives for my honeymoon :)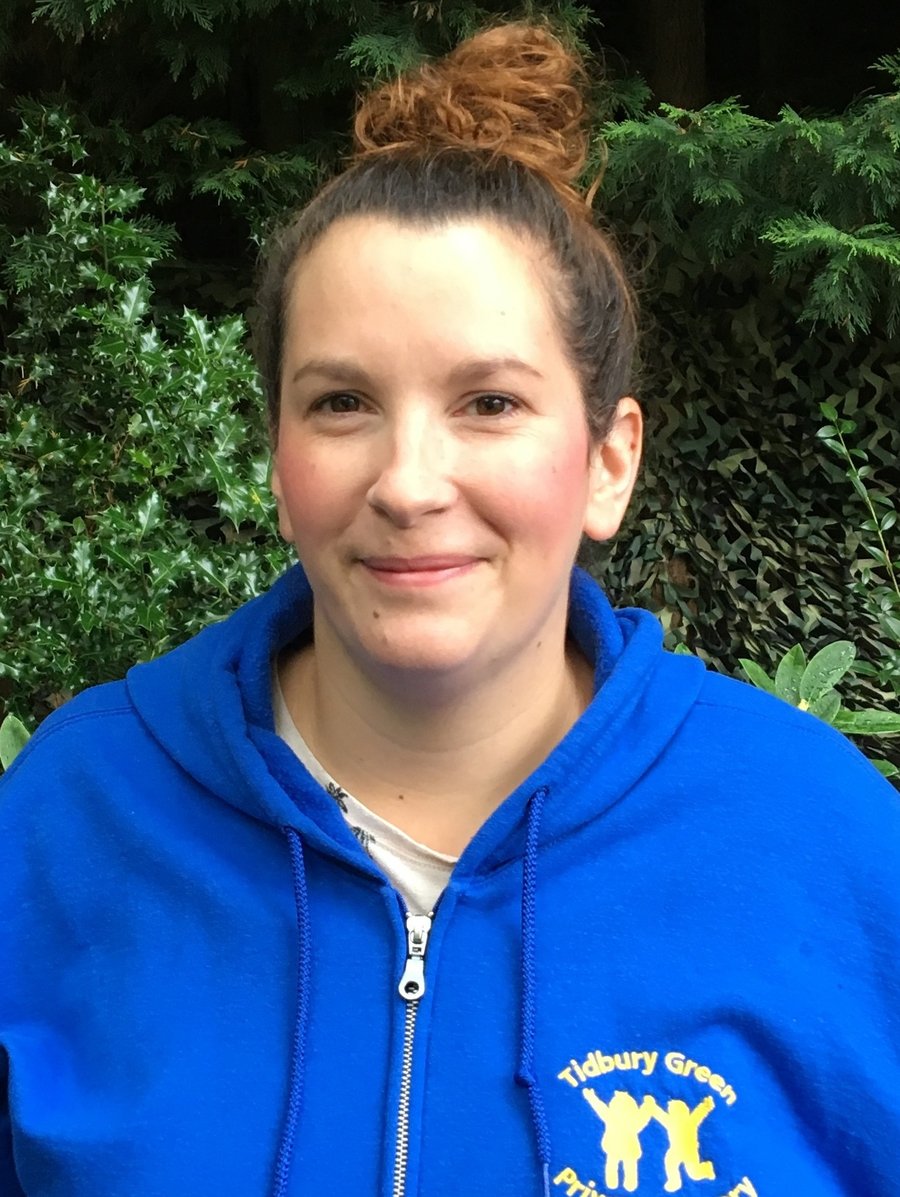 "Miss Sarah"; Sarah Ryder
BA (Hons) Early Years Education PGCE Early Years
Swan Teacher
Miss Sarah joined Tidbury in November 2019; she is our newest member of the Tidbury team :)
"I was one of the first pupils at Tidbury, attending for my preschool year! I have fond memories of my own Tidbury time and I'm excited to now be able to support children and their families on their Tidbury adventure! I chose to work at Tidbury because I have always loved the family ethos and welcoming approach Tidbury has. I knew when visiting Tidbury 10 years ago with my first child that I would love to work with the amazing team here, so when the opportunity arose I was very excited!
I live with my partner Mike and our two sons Dillon and Harrison. Dillon came to Tidbury for his nursery years, and Harrison is currently a pupil at Tidbury in the Swan Group. Outside of nursery I enjoy spending time with my family, we love watching films and visiting the zoo, as well as adventuring in the woods! "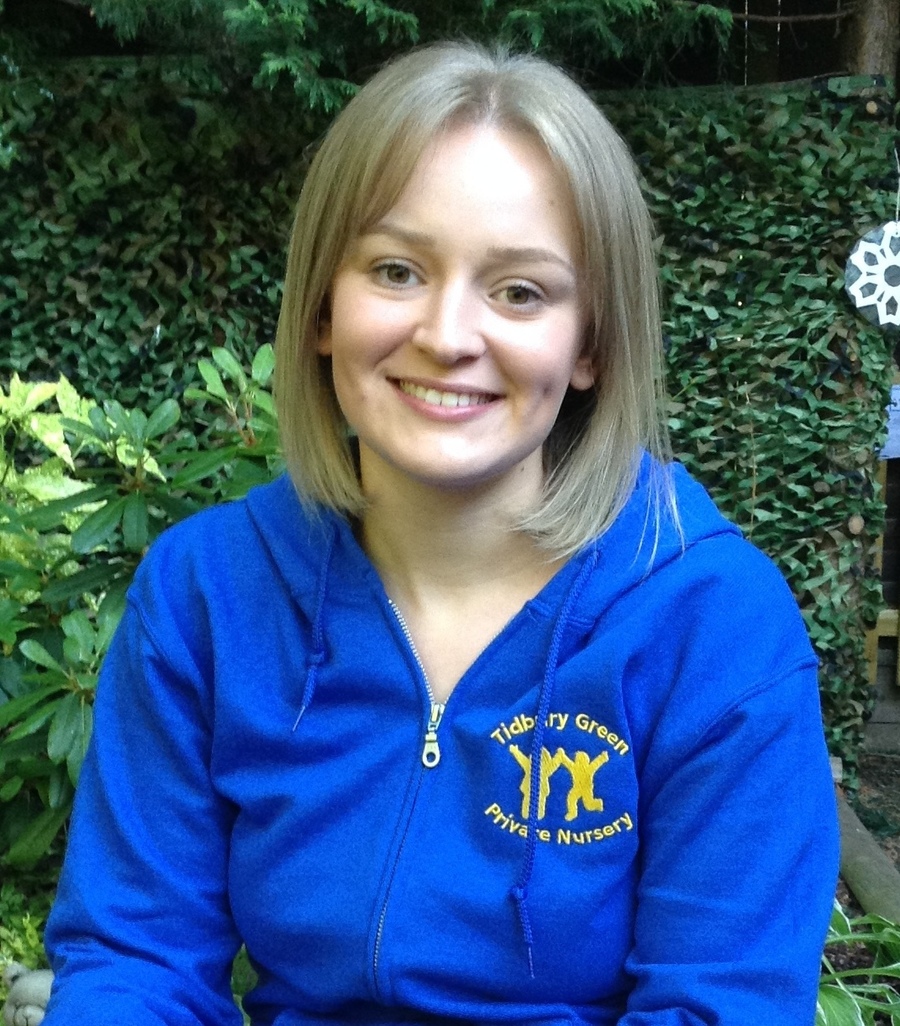 "Miss Hannah"; Hannah Smith
NVQ LEVEL 3
Big Bear Phase Leader
Fire Marshall & Medicine Officer
Since joining Tidbury in July 2013 as an NVQ apprentice I have gained my level 2 and level 3 qualifications. I love working at Tidbury; it is such a friendly and supportive environment and the team are like a second family. The children always bring a smile to my face.
Outside of nursery I love going out with my friends and spending time with my boyfriend Jim who I've been with for eight years. We love going on holiday and exploring new places together - we are soon off travelling together for a 6 month trip!
I live with my Mum, Dad and our adorable, crazy lurcher called Barney who will love anybody that gives him a fuss!
---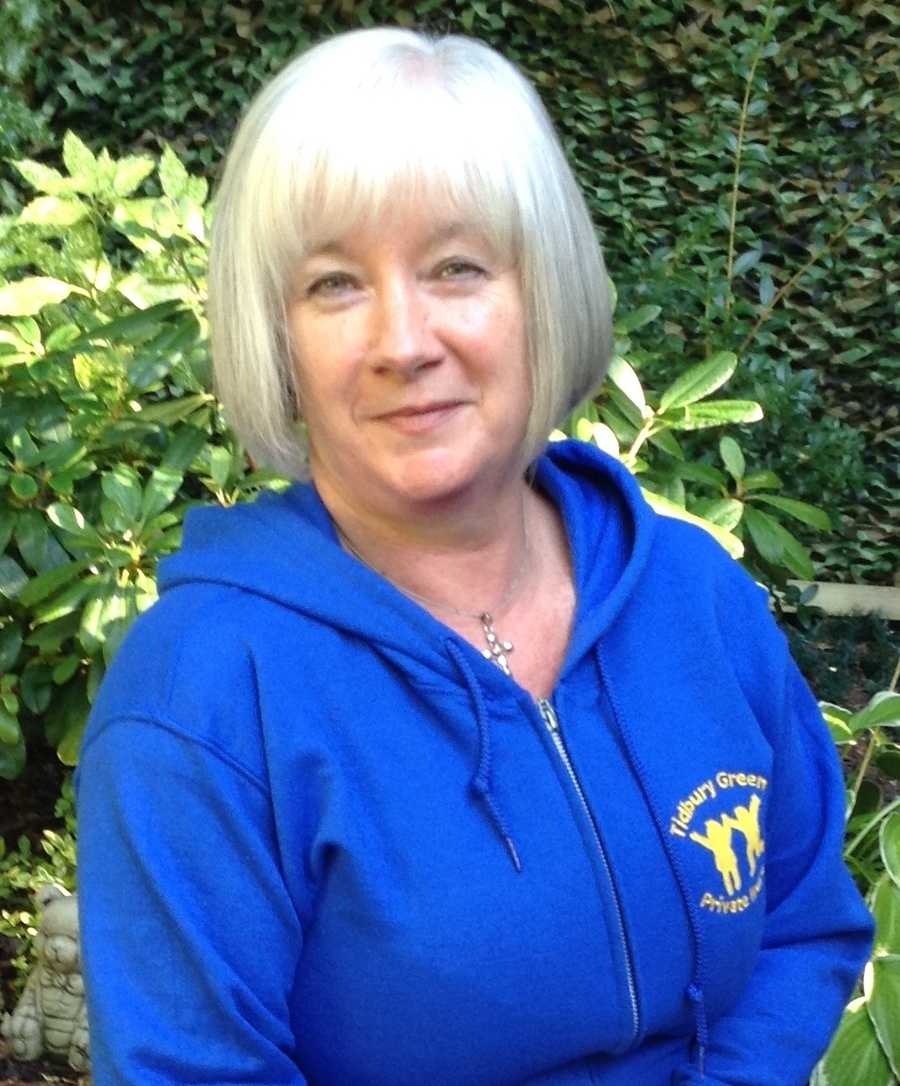 "Miss Sue"; Sue Walker

NVQ LEVEL 3
Big Bear Buddy
I joined Tidbury in August 2008. I chose to work at Tidbury because I was excited by the opportunities offered to the children here, such as the outdoor classroom. I most enjoy seeing the children grow in confidence and develop their own characters and skills. I have worked here for 11 years.
In my own time I love singing – I sing in a choir that performs all around Birmingham and surrounding areas. I love spending time with my family and my roles as pastoral minister and church warden at my local church. I enjoy riding pillion on my husband's motorbike. We have recently toured New Zealand, Austria, Italy and Scotland by motorbike.
I have been married to Alan for 38 years. We have a son Jonathan age 32 yr and a daughter Rachel age 29 yrs. They are both married and have their own homes only five minutes away from us. We still see plenty of them, which is a real blessing. We have one cat called Sooty. I am Nanny to two beautiful grandsons; Reuben 15 months and Micah 9 weeks.
I feel very privileged to be working in such a wonderful place, it really feels more like a family than a job.
---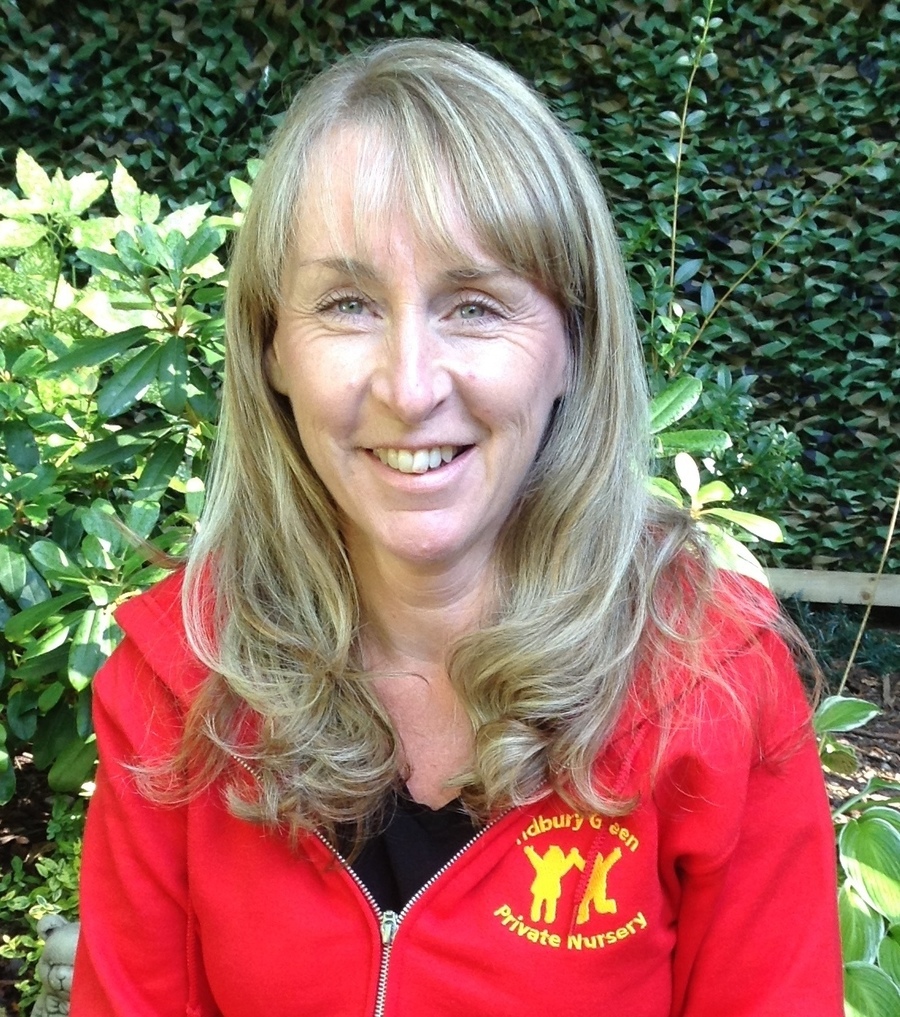 "Nanny Sue" - Sue Hill
NVQ LEVEL 2
Cub Buddy
I joined Tidbury in November 2015. Tidbury is an amazing nursery and is just one big, friendly, happy family for the children and staff.
I like that Tidbury provides a lovely homely atmosphere and encourages children to grow in confidence and independance. I also like that Tidbury provides plenty of resources for the children to learn, play and be creative.
Outside of work, I like to socialise with family and friends. I enjoy listening to music, walking and gardening.
I have 5 children and 2 grandchildren. Victoria 28 - Mum to my two grandsons Daniel 7 and George 4 (both attended Tidbury), Charlotte 27 (Miss Charlotte), Sam 25, George 23 and Harriet 19.
It is genuinely a real pleasure to come to work at Tidbury, as the children always bring a smile to my face and bring happiness to my day! It's not often that you hear people say that they love their job...... but I do!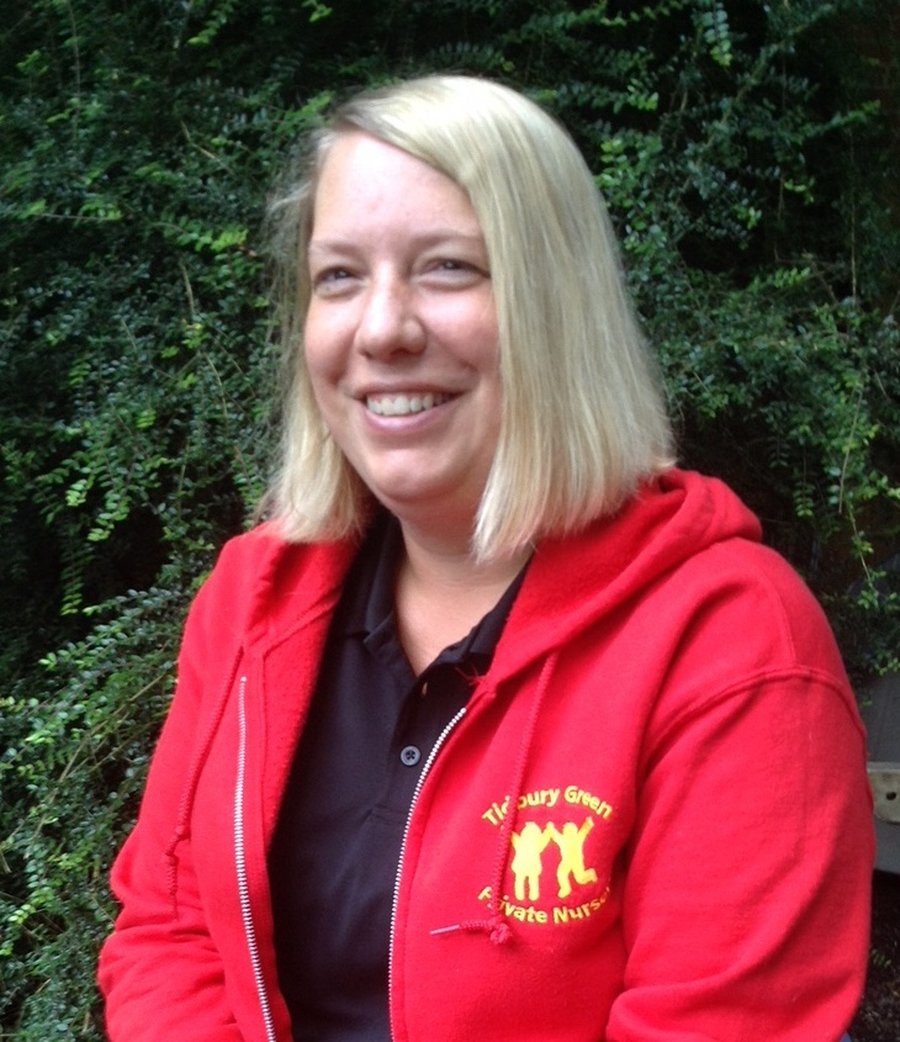 "Miss Corinne"; Corinne Honour
NVQ LEVEL 3
Cub Buddy
Corinne joined the Tidbury team at the end of May 2018. She works with the children in the Cub Group and also the Big Bear Group.
"I chose to work at Tidbury, because the team are amazing! They are so friendly and inviting. It's like having another family. I enjoy working here because of all the opportunities offered to the children to help them develop in confidence and independence".
"Outside of nursery I enjoy spending time with my family, who I live close to and going out with friends. Going to the gym and taking my dog Bella for walks. I also enjoy travelling."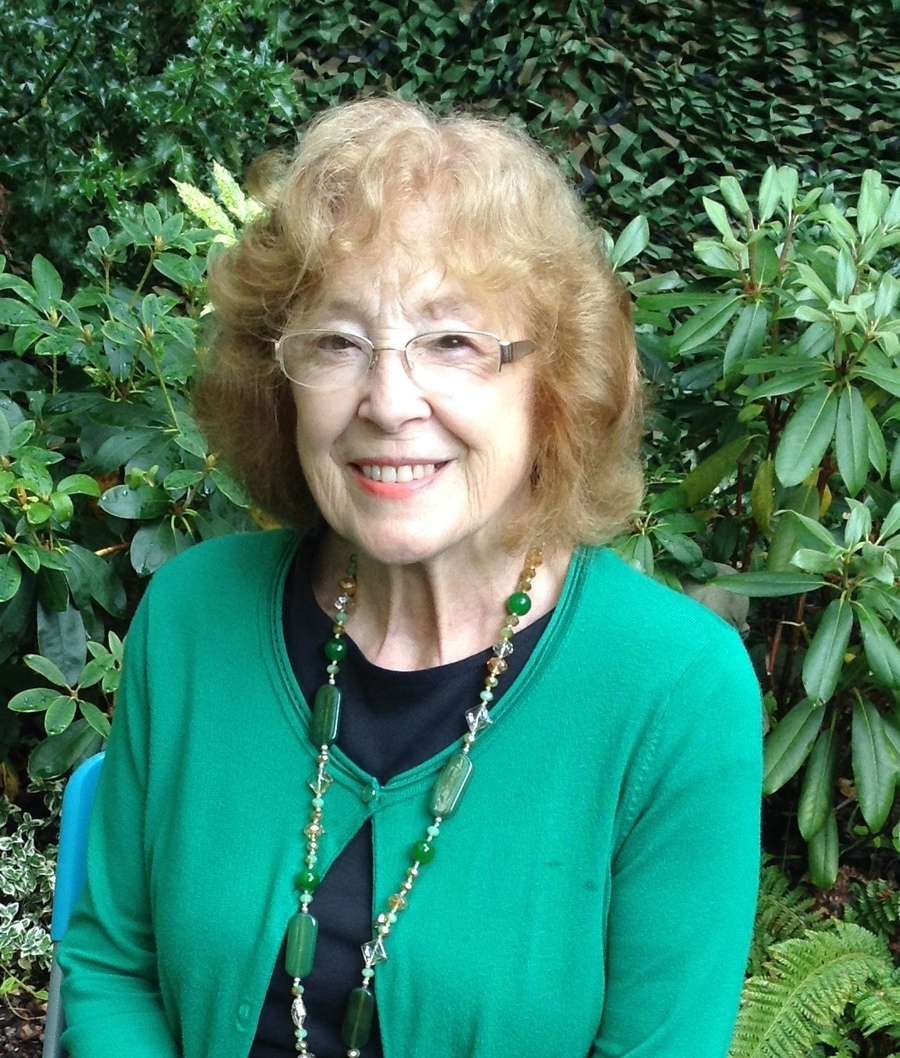 "Auntie Lina" Lina Ferrarin
Lunch time supervisor
I remember when Adriana, my daughter and Louise (who is just like my own daughter) started the nursery in 1985. Their first little boy was Daniel Smith, it was so exciting. I just love working with them both and all the team. It's like my family. I just adore working with all the children, they make me feel so happy and feel special. The nursery is part of my life, I have been working at the nursery for 19 years. I thank Louise and Adriana for letting me be the dinner lady. I would work the weekends if nursery was open!
In my spare time I like doing deco pictures, embroidery and cakes and jetting off to Australia or New York to visit my two daughters and my son. I love helping all my children and grand children, them make me so happy.
I have four married children, eight grand children and five great grand children – lovely .
---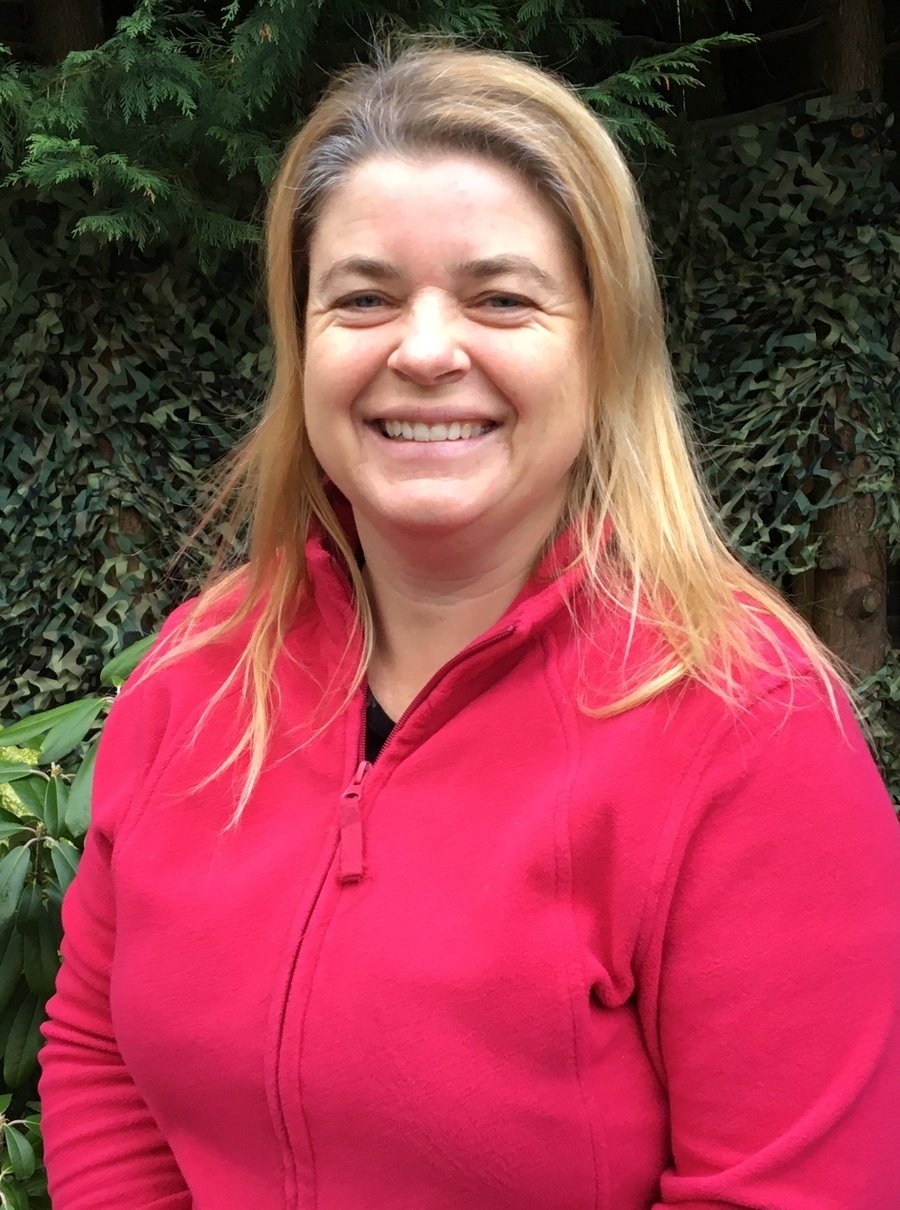 "Miss Lisa" Lisa Donohoe
Lunch time supervisor
I am a mum of four children - three of which came to Tidbury! We love eating out, going on holidays to Wales, and skiing together. My husband Kiaran and I have been together for over 30 years. We have four fabulous children; Dan 18, Cara 15, Eoin 9 and Caitlin 6.
When my youngest daughter Caitlin left Tidbury to start school in September 2018, I didn't want to leave Tidbury either! Then in 2019 I was asked if I would be able to come and help the children at lunch time - initially as holiday cover for Aunty Lina. Then when Aunty Lina came back from holiday, they luckily asked me to stay!
I love being part of the Tidbury team and really enjoy spending time with the children.
Our Mission Statem
ent is:
"It is good to be different"
and this is
central to our ethos.
Our aim is to give children the best possible start; we build foundations from which they can grow and flourish. We provide an environment which is exciting and magical with a strong emphasis on the outdoor environment and active learning.
Tidbury is a place that celebrates individuality and supports children's independence. We install traditional values and actively encourage children to make their own decisions, have positive attitudes and have respect for themselves and others.
This is your child's first step on their "learning journey "and we endeavour to make it fun and memorable, not only for them, but for you and your family as well.
Our ongoing success is very much a team effort; we are a passionate, dedicated team who all believe in the same ethos.
We as a team want to build a legacy that positively enhances the lives
of all our children and families and leave everyone with
wonderful memories of experiences shared.
---
Staff are Tidbury's most valuable resource, as it i

s only through their commitment and effort that quality provision can be both established and maintained.
We only recruit the very best people to join the Tidbury Team. We are committed to providing good training and development opportunities so that we can all perform our roles effectively and efficiently.
We are all passionate about our job and the role we play in caring and teaching the children, we put 100% enthusiasm into each and every day.
" Qualified and experienced staff work skilfully with children." OFSTED Report 2015
We are a very motivated team, we all strive for the best for each and every one of the children at Tidbury.
"Staff provide rich and varied activities that enable children to explore, investigate and explore freely. As a result, children make good progress in all areas. "OFSTED Report 2015